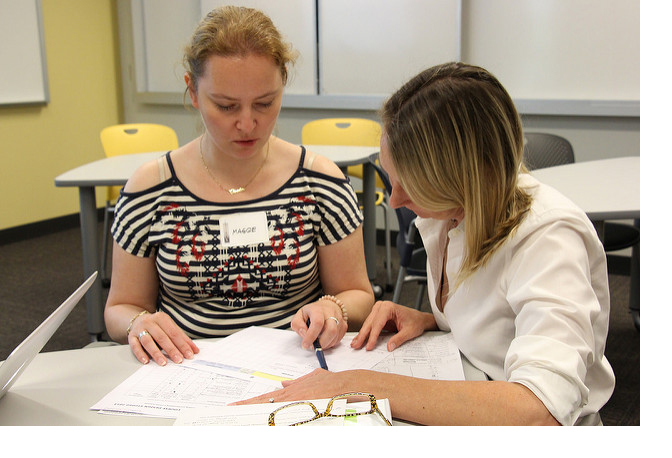 Consultations provide graduate students and postdocs an opportunity for a face-to-face dialogue with a Center for Teaching and Learning (CTL) faculty member. To request a consultation, please complete the consultation request form. Most consultations can be accommodated within 2 weeks of receiving your request.
Teaching Consultations and Observations
Graduate students, undergraduate students, and postdocs who are engaged in teaching roles at Georgia Tech can request teaching consultations and observations from CTL faculty. During the consultation, a CTL faculty member works with you to explore your specific areas of interest and support you in using evidence-based resources to enhance your teaching.
In addition to office consultations, CTL faculty can observe your teaching in action. First, we will meet to review your lesson plan and discuss your targeted areas of concern. Then, we will visit your class and video record your lesson. Finally, we conduct a post-observation meeting to discuss feedback.
Some of the common topics explored during teaching consultations and observations include:
Instructional communication
Grading, including how to create and use rubrics
Classroom management
Motivating students and capturing interest
Using technology to promote learning
Designing a class activity or lesson plan
Writing learning goals
Teaching/managing laboratory classes
Career Development Consultations
CTL faculty provide consultations for graduate students and postdocs pursuing an academic career. A career development consultation will assist you in the following:
How to conduct an academic job search
How to write a CV, cover letter, teaching statement, research statement, and diversity statement
How to prepare for an academic interview
How to present a job talk