The Graduate Teaching Fellows (GTF) are a cohort of graduate students from various disciplines who work with faculty in the Center for Teaching and Learning in support of TA and future faculty programs. As graduate student ambassadors for CTL, they support and extend our reach into their academic units. GTFs facilitate TA Orientation and other workshops on teaching for graduate students and postdoctoral scholars. They also conduct classroom observations and individual consultations with TAs and other graduate students/postdoc instructors. In addition, each GTF is developing an individual project that advances graduate student teaching development on campus.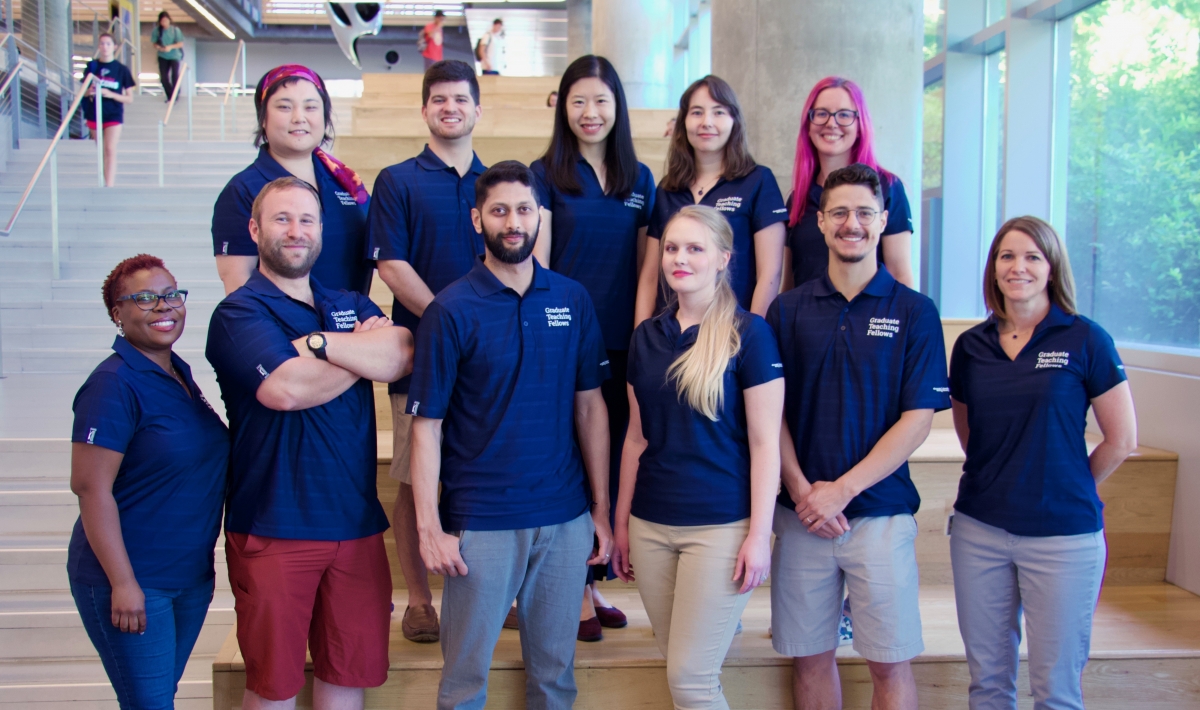 Learn more about the current 2019-2020 Graduate Teaching Fellows cohort and the prior 2018-2019 cohort.
Are you interested in joining the next cohort of GT Fellows? Check out our application form. Application are currently closed, but will reopen in Spring 2020.