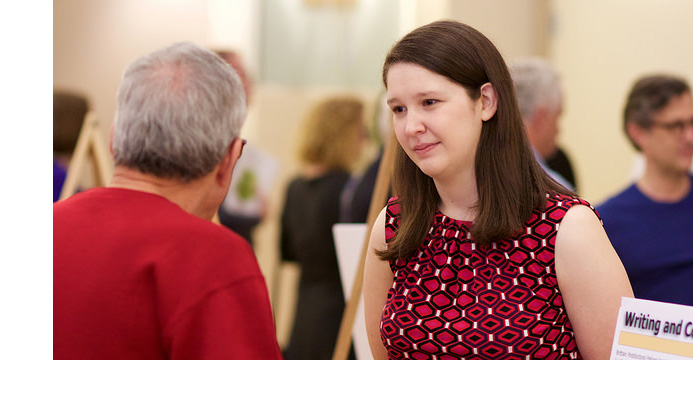 The future faculty team in the Center for Teaching and Learning (CTL) provide workshops and individual consultations to assist graduate students and postdoctoral scholars in their academic career development. The annual job search series features workshops on academic packet preparation in the fall semester, followed by interviewing and job talk preparation in the spring term.
Announcing the Fall 2020 Future Faculty Job Search Academy
Navigating the academic job market for the first time – especially in the current environment -- can be a challenging experience. As a graduate student or postdoc starting your search, you likely have questions about the state of the academic job market and developing an attractive academic packet. The Center for Teaching and Learning is launching a new program to support you through this process. The Future Faculty Job Search Academy will leverage a set of asynchronous resources along with a series of synchronous workshops and peer interactions to guide you through this next step in your professional journey. By the end of this three-week, intensive working group, you will have created your job search strategy and crafted drafts of your entire job search packet: CV, cover letter, teaching statement, research statement, and diversity statement.
How will it work?
Each week, the program will focus on two components of your academic job search packet. You will work independently through the asynchronous materials to develop your document drafts. You can ask questions to the group discussion board as the week progresses. At the end of the week, you will join the synchronous workshop led by CTL experts to review and respond to common challenges experienced during your writing process.
What is the schedule?
We start on Tuesday, September 22 from 5:00 pm to 6:00 pm ET with a synchronous kick-off meeting. At this session, you will meet the CTL faculty and begin interacting with other participants of the Academy. Then, you will use the asynchronous resources to draft your individual job search plan and begin the first draft of your cover letter. At the end of week 1, we will come back together for the Cover Letter Workshop on Friday, Sept 25 at 2:00 pm ET.
Week two will focus on the CV and teaching statement. You will start the week on your own time, working through the asynchronous resources on these topics. At the end of the week, we will meet for synchronous workshops on the CV (Thurs, Oct 1 at 5:00 pm) and the teaching statement (Fri, Oct 2 at 2:00 pm).
In week three, we will dive into the research statement and diversity statement. Again, you will begin your work on these documents using the asynchronous resources, and then meet for the workshops on the research statement (Thurs, Oct 8 at 5:00 pm) and diversity statement (Friday, Oct 9 at 2:00 pm).
To close out the program, a faculty and alumni panel will share their advice (Fri, Oct 16 at 12:00 noon).
What if I can't attend the workshops?
Since the synchronous meetings are designed to be interactive working sessions rather than presentations, you will receive greater benefit from attending the remote workshops live. However, we recognize that schedule conflicts will arise and so we will post recordings of all workshops in the appropriate Teams channel.
Why should I join this Academy?
At a time when we are socially separated – either across campus or across the world – embarking on an academic job search can feel particularly isolating. This program is intended to bridge that gap, bringing you in closer ongoing contact with both your peers and CTL advisors. The Academy will ensure you make time to develop your job search packet, and will provide you with examples and feedback to help you create the strongest possible packet as you enter the market. After the Academy, you can submit your packet draft for review and schedule a consultation with Center for Teaching and Learning faculty.
How do I join?
Complete the application form by Monday, September 21 at 11:59pm. Once your application is received, you will be added to the Fall 2020 Future Faculty Job Search Academy on Microsoft Teams. Contact Dr. Kate Williams with questions at kate.williams@gatech.edu.